Davis Creek, California
Obsidian
Obsidian Needles, Mahogany Obsidian, Electric Blue Obsidian, Rainbow and Pink Lady Obsidian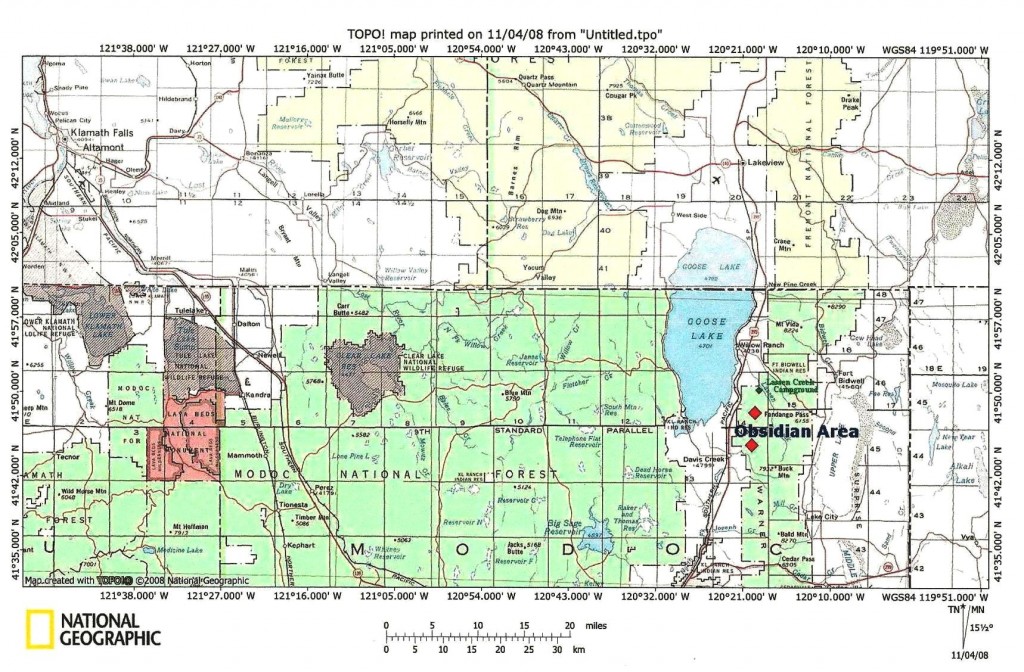 Davis Creek, California, about 40 miles south of Lakeview, Oregon, on Hwy.395.  It is a small local store and resturant.  Our meeting and camping place is usually Lassen Creek Campground, and 11 miles north of Davis Creek Store.
This map prints really well and will be handy for anyone planning a road trip.                      (Click on map for preview)
This is a premier Mohogoany Obsidian and needles site.  Maps, permits and other trips to electric blue and rainbow digs are obtained at the little store.